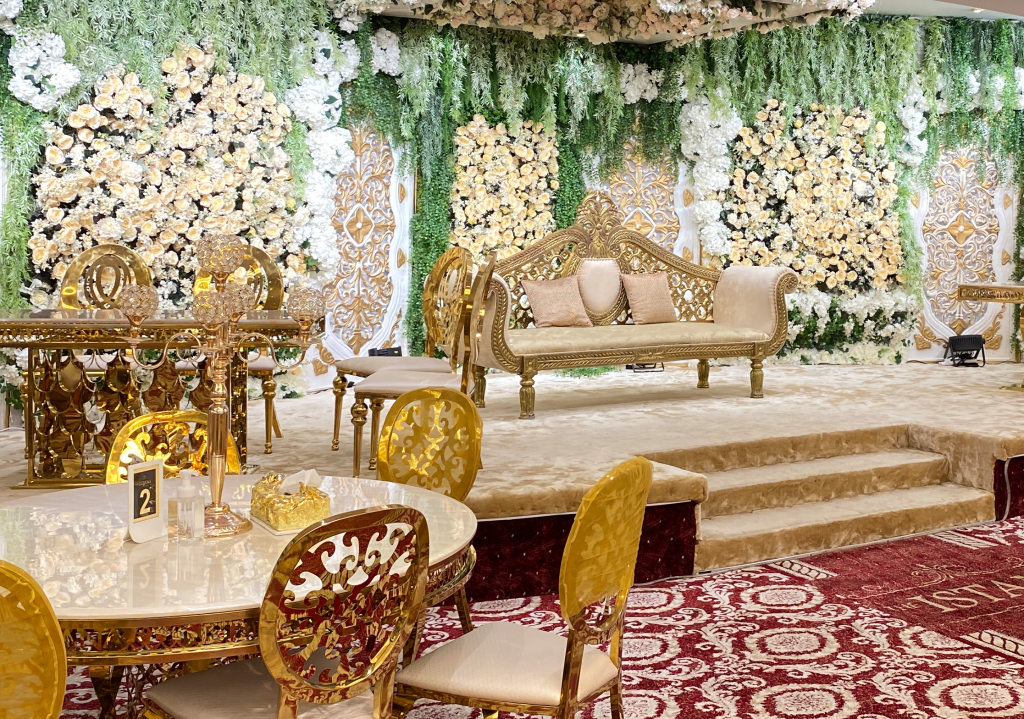 Malay couples are increasingly moving away from the traditional wedding ceremony at void decks and holding them at private venues, even if that means paying more.
Wedding planners catering to Malay marriages told The Sunday Times that about 30 per cent of their clients are now having their weddings at community clubs, country clubs or function halls.
It was less than 10 per cent five years ago.
Amani Weddings, which has been in business since 2004, said it handles about 15 Malay weddings a month. Of these 15, four are now held at private venues, instead of just one in 2011. Wedding & Romance, founded in 2005, said almost half of their Malay clients are hosting their wedding receptions at community clubs now.
The cost of renting a hall at a community club or country club is about $3,000, compared to $100 for a Housing Board void deck, wedding planners estimated.
Ms Farhana Mohd Yunos, 32, and Mr Raizan Rosli, 33, held their wedding reception at Ulu Pandan Community Club on Jan 17. The couple said they were willing to spend more for an air-conditioned venue.
"We wanted somewhere that is comfortable for our guests as well," said Ms Farhana, who is a teacher.
Mr Raizan, a golf operations manager, said: "We live in Clementi and the void deck at our area isn't the most ideal. The space is limited, and there are obstructions like fixed tables and chairs."
The couple, who had planned their wedding for more than a year, said many Malay couples now want more options for their wedding, including the choice of venue.
They said that from about three years ago, they started receiving invitations to wedding celebrations at venues such as HortPark or Changi Yacht Club.
The advantage of having weddings at void decks is that these can accommodate about 1,000 people.
But Ms Nur'Adila, sales manager at Amani Weddings, said couples increasingly prefer private venues, and keep guests to close relatives and friends. "In the past, the idea was to invite as many as you can – even friends that you see only once or twice. But now, indoor venues are getting popular as they offer something private and exclusive."
Wedding planners also pointed to rising affluence. Madam Roslina Juri, 44, a wedding planner at Wedding & Romance, said: "We've noticed Malay couples delaying their marriage because of education and work. In the past, some of our clients were in their 20s. Now, it's rare to find a groom who is 25 or younger."
Venues enquiries: www.usrah.sg
Wedding Cards enquiries: www.weddingcards.sg